Why Fax is Still Important?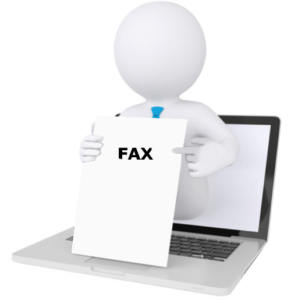 UETA of 1999, fax contracts are legally binding
Regulatory compliance – Personal Data (Privacy) Ordiance (Cap. 486), HIPAA, Sarbanes-Oxley, Graham-Leach-Bliley Act, Basel II
For highly regulated industry, e.g. Banking, Finance & Insurance, Legal Firm, Health Care, Hospital
EMail is not legal binding
Email is transmitted through the Internet, captured and scanned by various third parties e.g. Hilary email scandal
Avoid hackers which lead to information leakage
Avoid Locky Ransowmare Virus
Email cannot protect privacy (PIA)
Sending privacy documents throug email means information exposed to the public
Fax is a tamper-proof transmission
Fax is a secure "point-to-point" communication but email is not
Proof of delivery with exact time stamp
During transmission, cannot copy, tape and hack
Avoid email blocking, delay or attachments missing
A universally accessible and accepted format
Why use Fax Server to Replace Fax Machine or MFP Fax?
Consolidation & Audit Trail
Consolidate all fax transmission
Centralize all fax records and provide audit trail
Avoid users sending unauthorized documents
Save Cost and Achieve Green Office (Environmental Protection)
Consolidate all fax machines and MFP fax
e.g. 20 fax machines or MFP fax line can consolidate to 4 to 8 lines fax server
Compliance with ISO14000
Reduce fax line, manual work, fax consumption
Save electricity, water, trees, papers, etc
Efficient and easy to use
Send fax throug desktop, email, web, ERP
Auto-faxing: Can integrate with backend systems to send fax automatically
To know about Oceanfax visit here
E-mail us on sales@rincon.co.in for more information and we will be glad to assist you.