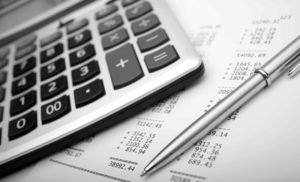 Accounts Payable (AP) is a basic function of every company. No matter what your business is you likely have invoices to pay, processes to adhere to and document to keep. For any organisation missing early payment discounts, late fees, lost invoices, dozens of calls, emails, and faxes, and other inefficiencies can substantially and unnecessarily drive up your operating costs.
Beyond invoices and payments, there are compliance issues surrounding accounting. All of these require an ability to keep track of and report on all aspects of your accounting system and processes including Accounts Payable. Failed audits resulting from lost documents or poor documentation can result in large fines, or a range of other penalties. Not to mention lost investor or creditor confidence.
With an effective Document Management solution, you can ensure processes are being adhered to and are fully auditable. FileDirector's Accounts Payable Solution is an easy to use and affordable software.
FileDirector offers a solution that can drive tremendous improvements in Accounts Payable (AP) effectiveness, efficiency, visibility and accountability.
FileDirector drives Accounts Payable processes (including document management, routing, approval, collaboration and even records retention scheduling) while seamlessly blending all of the associated invoices, POs, and other documents into the process.
FileDirector offers all users the advantage and the ability to access information from anywhere, anytime, and from any device that connects to it (PCs, Tablets, Smartphones, etc.).
Benefits
Central repository for all Accounts documentation
Save time and space filling and retrieving documents
Create segregated and secured Accounts, Import, Export documents
Develop best practices for your departmental records management
Rapid Deployment equals rapid ROI
You can be up and running today
Guaranteed user adoption with the user friendly, flexible interface
Let Accounts staff focus on core activities and less on paperwork
Know the status and location of Accounts records in your system
Enable staff to view required documents simultaneously
Eliminate rows of filing cabinets and the costs associated with file storage
Never lose or misplace a file again!
To learn more contact us sales@rincon.co.in